Hi, my name is Liv!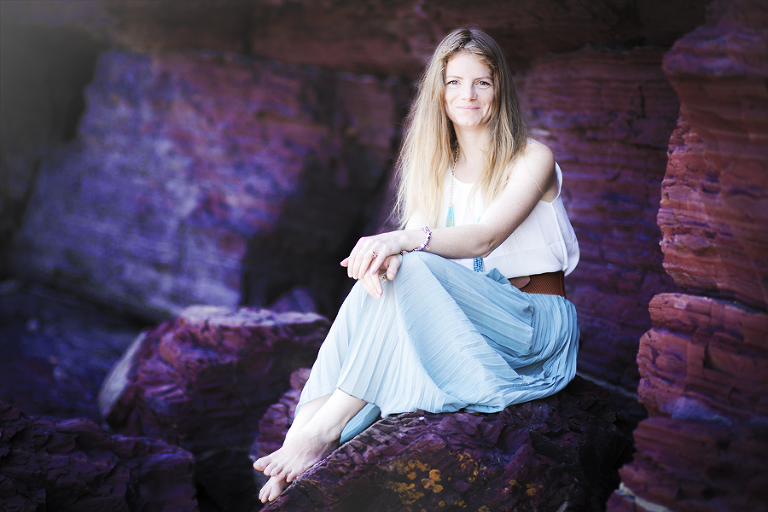 Thanks for stopping by. I'm an Adelaide-based, full-time photographer. Photography has been a passion of mine since before I graduated from school, so much so, that I worked with several commercial photographers in Adelaide, learning the ropes and I even developed film (I know it sounds so old-fashioned now but it was fun). That was all before I commenced a degree in Information Technology through RMIT University, but it didn't last long, and before I knew it I had used up all my elective subjects doing photography and learning about light, and proportions and perspective and a bunch of other technical things that has helped me to take a good photograph. I'd like to think I was pretty good at IT, and my exam results said so too, but I just couldn't let go of my passion for taking photographs. I decided to put my studies aside for a year and focus on photography. If I was successful, then I decided I would keep doing it. If not, I could always continue with my degree.
So that's how Spinifex Photography came about. I sent in for my ABN and also registered the business name, and I've never worked at anything else since (apart from being a mum to my two adorable children and a wife, not that that is hard with such a supportive family).
Like a lot of beginners do, I emptied the lounge room in the front of the house, ripped up the carpets and stripped the floor and walls and turned it into a photography studio. But it wasn't ideal. You might have been to some 'photography houses', often the ceiling is too low, the room is too small, and the light is all wrong… anyway, I had one of those. It was the main reason we moved to where we are now. I needed my own studio that wasn't part of the house, with high ceilings, a separate toilet and wash area that is ideal for expecting mums, or little children (boy wasn't that always awkward in the old make-believe studio), and off street parking specifically for my clients. I found one, and now my photography studio is perfect, and even better, there is a nature park right out the front for outdoor family photography sessions.
I've worked as the photographer for Business Chicks, taken commercial photographs for York Civil Construction, Telstra (loved my billboard sized photo in the main street), Wesfarmers Insurance, and local Real Estate agencies, to name a few.   I've photographed people such as Randi Zucherberg, Julia Gillard, Mark Bouris, and Kathy Lette, and I'm well versed in school graduation photography.
I know of some photographers who are solely wedding photographers, others who focus only on babies and newborn sessions, and I want to say that I like to do weddings and newborns more than anything else, but that's not quite true. What I enjoy the most is meeting a couple for an engagement session, taking their beautiful wedding photos, being there for the birth of their first child, and then being able to take their newborn baby photos. Then first birthday shots, etc. What I call 'Photography Through Life'. Perhaps it should be Life Through Photography, but I know you get what I mean.
I am very lucky to have a number of families that I have photographed that return every year or so. Some come a very long way to have their photos taken, and I am very honoured to have their repeat custom. I like those sessions the most because they have in some way let me share a part of their life, and they feel like we're old friends each time they return. But it often starts with a wedding or a newborn session. In truth, I love taking photos full stop.
Take a look at my portfolio pictures from the web page main menu, or my blog, and see if my style is right for you. I hope so. Anyway, here are some photos of me taking photos, and below is the blurb on Spinifex and the studio.
About Spinifex Photography
Founded in 2010, Spinifex Photography is a family owned photography business focused on Weddings, Families and Newborn, and servicing all areas including the Adelaide Hills, Adelaide metropolitan areas, especially South Australian Beaches at Semaphore, Glenelg, Largs Bay, the Mid North with a focus on Gawler and the surrounding towns including the Barossa Valley, and the Clare Valley regions.  We also go as far as McLaren Vale to the south to help capture your special day, and Bungaree Station to the north is about as far as we've been so far.
We also have a private studio with off-street parking based in Gawler, which is suitable for family portraits, newborn photography, maternity photography, baby photography, children's portraits and corporate head-shots.  The studio has a reverse cycle air conditioner for cooling and heating and has its own separate toilet, wash area and kitchenette with microwave, which is great for babies and small children.  From a photography perspective, the studio has high ceilings to accommodate the lighting.  And, not sure if it's important, but for the small child who doesn't see that it's all that fun, there is a TV connected to Netflix.
I hope to see you soon.
Liv xx